Strength from Nature
When examining her own life, author Cara Wilson-Granat had an amazing guide and mentor. It wasn't the latest motivational speaker or life coach. It was the world outside her front door! In the great outdoors, Wilson-Granat learned powerful lessons about the human spirit and her own journey. She is now sharing these insights with you.
Each book purchased will automatically donate $1.00 to onetreeplanted.org.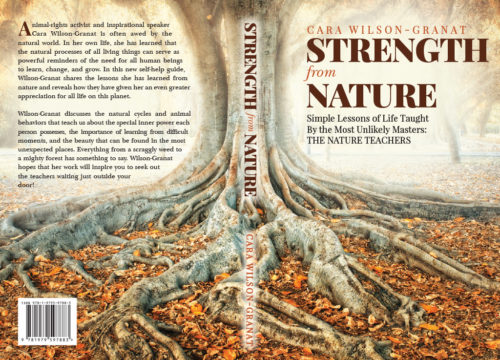 ---
Strength from Tragedy
For teachers, historians, students of Anne Frank, Otto Frank, World War II, the Holocaust, the sixties and seventies.
This is the book educators and families have been requesting! Strength From Tragedy keeps alive the legacy of Otto Frank reflecting his tremendous impact not only on Cara, but of an entire global audience who reached out to him for guidance and hope.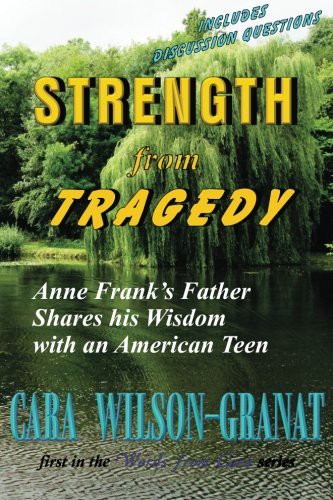 A long time friend of Otto Frank, the father of Anne Frank, Cara shares the wisdom and insights of his experiences through this memorable book, Strength from Tragedy.
---
Nick of Time: The Nick Scandone Story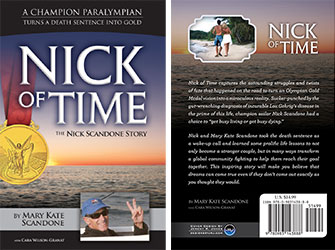 This is a story about Mary Kate Scandone's amazing husband, Nick Scandone. It's truly one of the most inspiring stories you will experience. Read about his struggles and his successes. His astounding journey will make you believe that dreams can come true even if they don't come out exactly as you thought they would. It's a story that needed to be told.