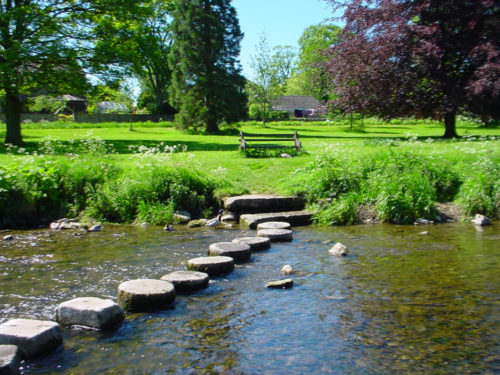 "Remember when old ones died and new were born
And life was changed, disassembled, rearranged
We came together, fell apart
And broke each other's hearts
Remember when…" -Alan Jackson
One of the favorite songs Pete and I love to play on our guitars is Alan Jackson's "Remember When"—a beautifully heartfelt watercolor of life and death and all that good, bad and ugly stuff in between we call "life." The song has always struck a deep chord for me in more ways than that of the instrumental kind. It summarizes what we all go through or are inevitably going to face. And it ends with the most poignant passage of all:
"We won't be sad, we'll be glad
For all the life we've had
And we'll remember when…"
More than ever I am becoming aware of the fragility of each moment. Not only because I am senior-ing much faster than I thought possible and tend to fight rather than rejoice the stark reality of time-passage reflected in my mirror—damn it all. But also because every moment in my life and that of those I know is moving at such a rapid pace that I'm convinced time is speeding up when we sleep. My dear mother just passed and I watched her go from vibrant to a whisper of silence and then gone. All that she was is now tucked into that "Remember When" place in my heart where she will forever live.
And though so many times I've wanted to pull the plug on my connection with Facebook because the pain and cruelty of so many beings are becoming more daunting and crippling than celebratory, there are still those amazing moments of joy that remind me that life is still hope-filled and rich with love.
I've watched and heard and cyberly embraced dear friends who found love at last…and also faced the wretching heart-aches of ill health and death and destruction, insurmountable losses, farewells—grandchildren moved too far away and divorces, as well as the joy of "guess what's"—miracle pregnancies and births and promotions and new houses and jobs and adventures and stunning proposals and marriages and extraordinary wins—animal as well as human rescues and courageous global activism that's life-changing. One moment I am aching in pain for us all and then the next doing a happy dance. And so the beat goes on over and over and over again.
What I'm trying to learn from all this is that no matter what we're faced with—the high-highs and low-lows–we do have choices to find the grace within it all to go forward. To climb the mountain. To tap into a strength we never knew we had. To let go of what was not ours to begin with. To give and receive more love. To teach as well as learn. To not let hate overtake goodness. To realize that each of these life passages are here to help us face ourselves and our place on this earth. It's all a balance of happiness and hurt. Most of all we need to be aware that moment-to-moment we can and must "Remember When"…before we can no longer remember anything at all.
"Now lookin' back, it's just a steppin' stone
To where we are, where we've been
Said we'd do it all again
Remember when…"
Remember When
Remember when I was young and so were you
And time stood still and love was all we knew
You were the first, so was I
We made love and then you cried
Remember when
Remember when we vowed the vows and walked the walk
Gave our hearts, made the start, it was hard
We lived and learned, life threw curves
There was joy, there was hurt
Remember when
Remember when old ones died and new were born
And life was changed, disassembled, rearranged
We came together, fell apart
And broke each other's hearts
Remember when
Remember when the sound of little feet
Was the music we danced to week to week
Brought back the love, we found trust
Vowed we'd never give it up
Remember when
Remember when thirty seemed so old
Now lookin' back, it's just a steppin' stone
To where we are, where we've been
Said we'd do it all again
Remember when
Remember when we said when we turned gray
When the children grow up and move away
We won't be sad, we'll be glad
For all the life we've had
And we'll remember when
Remember when
Remember when
Songwriters: ALAN JACKSON