Take a Cup of Kindness for Auld Lang Syne…
"Seek goodness everywhere, and when it is found, bring it out of its hiding place and let it be free and unashamed…" ~William Saroyan
Auld Lang Syne has been my birthday song since I was born on December 31st. It triggers equal feelings of sorrow and joy—the amalgam of my inner self trying to find its way through the darkness and light since I began. The 31st is a precipice of farewells and hellos. Happy beginnings. Sad endings. That's what an end-of-the-year birthday is. You start the next day older and hopefully wiser. I'm still waiting for that wiser part. I've got the older thing down. Sheesh.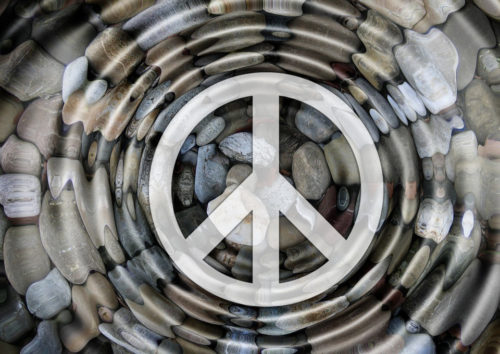 I wish so many wishes not only for myself but for each of you and our world and this life I love so much. I know I can't save anything and anybody even though everything in me wants to more than ever. Baby steps. One little act of kindness like a pebble thrown into a pond. Ripples of good go a long way.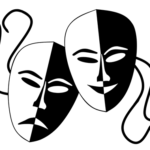 It's all a hologram—like the theatrical masks of happy/sad. Both are there always, it's what we focus on that is our choice. So to each of you I hug you fiercely and pray for your health and happiness and your positive choices. Here are some of my wishes to help make my birthday celebration even better—
That you donate to a charity of your choice. (mine: ImpactAVillage.com; UpliftUs.org; OneTreePlanted.org; ASPCA; The Elephant Sanctuary in Tennessee (as well as David Sheldrick Foundation and PAWS); PETA; World Wildlife Fund; Operation Smile; Doctors without Borders; Mercy for Animals; Jane Goodall Institute, and so many more!)
That you start knitting hats and scarves and then send them to me so that by next winter we'll have tons of warmth to gift the homeless!
That you be good to you and take time to love who you are. Your health and happiness fuel the world. They really do.
That you start each day and end each day being grateful—count your blessings. They are bountiful even if you forget that they're there. They are.
That you let Mother Nature soothe your soul always and ever.
That you explore the world of cruelty-free, no-animal testing/eating/wearing. Even one day a week.
That you open your heart and mind to try something new that might be out of your comfort zone. (See the above wish!)
That more and more you put down all the cyber-gadgets and engage in real conversations. We must find our voices and connections again.
That you disengage from social media as much as possible.
That you'll purchase my new book, Strength from Nature, soon to be released at the end of January!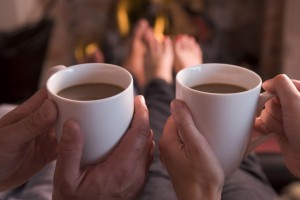 Most of all I wish you gratitude. I am so grateful. Blessed. Honored to have reached this place surrounded by so many I love so much, as well as legions of lessons to learn every single moment. Above all I wish you HOPE. Otto Frank encouraged me to never stop hoping and that is my life's goal.
Happy Hoping New Year, to you all, my dear ones. Much, much LOVE and cheers!