Professional Speaker & Writer
Cara Wilson-Granat is a professional author and inspirational speaker. She gives talks to audiences on her books, Strength from Tragedy—Anne Frank's Father Shares his Wisdom with an American Teen; and Strength from Nature (Simple Lessons of Life Taught by the Most Unlikely Masters: the Nature Teachers).
Her first book, Love, Otto was excerpted in the 1997 Reader's Digest and translated into many universal languages, as well as in two editions of Chicken Soup for the Single Soul and Chicken Soup for the Woman's Soul.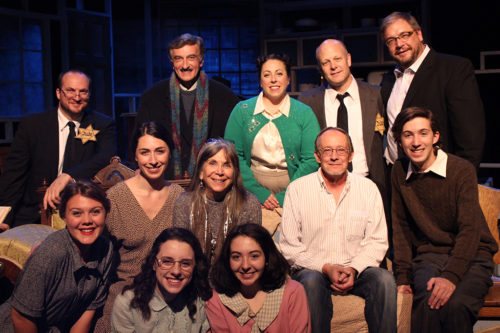 Would you like Cara to tell the Story-Behind-the-Story after your performance of The Diary of Anne Frank? Audiences are loving her historical perspective along with hearing about her long and loving friendship and correspondence with Otto Frank addressed right after each show. Check availability »
"Thanks again for your time and commitment to our production and outreach opportunity. We are honored to have worked with you and do hope to work with you in the future to continue such a poignant message to our community. Thanks again for everything! It has been wonderful to meet and speak with you over the last several weeks."
~ Kirstin Fletcher, Parker Arts
Cara's former career was a copywriter (TV, radio, print) for award-winning accounts in Los Angeles, Monterey and Sacramento and has created major advertising and public relations campaigns for clients in the health, education, art, business, technical, family, retail, building, hospitality, entertainment and non-profit fields. Presently, in addition to continuous freelance and fulltime writing projects and speaking engagements she also helps others write their books, love stories, blogs, newsletters, and is a Wedding Officiant. Cara, who is an avid animal activist and vegan once worked with elephants and many other animals at the L.A. Zoo.
Current Books & Services
Cara has a a lot of of inspiring "words" to offer, which will hopefully help you make positive choices every moment. She is here to help you learn about and love and your life!
She has unique books to offer, speaking opportunities to help make your event more powerful (see her event list), and distinct articles and blogs which feature her own commentary plus that of many others she knows you'll enjoy "meeting"… and with her husband, Pete, even performs a classic play that's a timeless crowd-pleaser, "Love Letters".
So, please don't hesitate to contact her. Cara would love to hear from you and look forward to the time when Words From Cara will be exactly the words that will make you smile!
Strength from Nature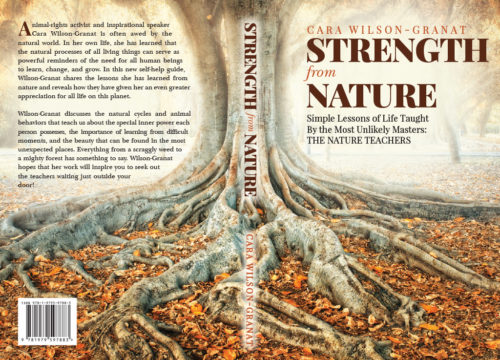 "Here is just what we need when we're feeling overwhelmed: the voice of a kind, loving wise friend, reconnecting us to wisdom from life's greatest teacher—nature. Cara reminds us that, in our times of need, inspiration—in the form of everything from rocks to waves, from otters to insects—is all around us, helping us to heal, grow and thrive."

Sy Montgomery, naturalist, scriptwriter, award-winning author and New York Times Bestseller.
Strength from Tragedy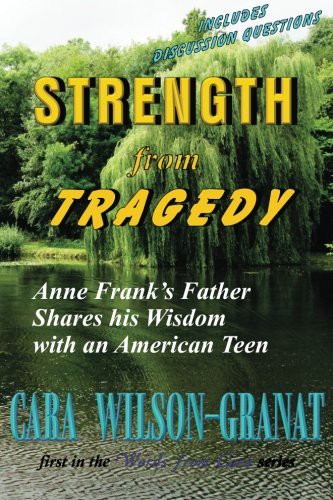 The Diary of Anne Frank is one of the most moving stories ever known to man. Cara Wilson-Granat began corresponding with Anne's father, Otto Frank, when she was just twelve years old; and thus began a warm relationship of many years that culminated with Cara meeting Otto in person, shortly before his death in 1980 at the age of 91. This relationship enabled Cara to develop a unique insight into this historic family that ultimately resulted in her book Strength from Tragedy, the story of how Otto Frank survived the loss of his wife and two daughters in concentration camps. He was a remarkable man and Strength from Tragedy is a remarkable book. Cara recently spoke to my Rotary Club and told the story of her relationship with Otto, leaving Club members spellbound. I highly recommend her book, and if you ever have a chance to hear Cara speak, go for it.

William K. Tierney
Miramar Semper Fidelis Rotary Club
San Diego, CA