Strength from Nature
Just in time for the perfect Valentine's Day gift for you, your friends and family!
When examining her own life, author Cara Wilson-Granat had an amazing guide and mentor. It wasn't the latest motivational speaker or life coach. It was the world outside her front door! In the great outdoors, Wilson-Granat learned powerful lessons about the human spirit and her own journey. She is now sharing these insights with you.
Will be available for purchase at the end of January (date to be announced)! Each book purchased will automatically donate $1.00 to onetreeplanted.org.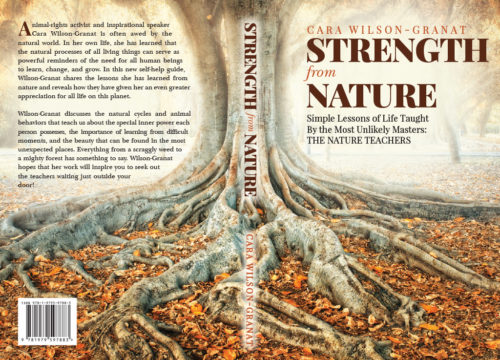 Here is just what we need when we're feeling overwhelmed: the voice of a kind, loving wise friend, reconnecting us to wisdom from life's greatest teacher—nature. Cara reminds us that, in our times of need, inspiration—in the form of everything from rocks to waves, from otters to insects—is all around us, helping us to heal, grow and thrive.

Sy Montgomery, naturalist, scriptwriter, award-winning author and New York Times Best Seller.