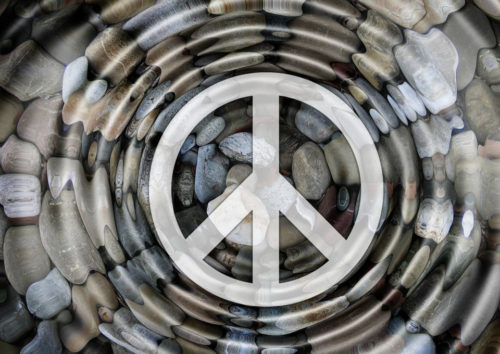 As deeply moved and heartened as I am by the rallying together for and against everything I believe in right now there's a gnawing voice in my gut that keeps telling me this is not enough. We're preaching to the choir. Our like-mindedness is the very thing that caused this political cancer to grow in the first place. We turned a blind eye and deaf ear to those who believe that Trump was and is the answer to "make America great…" These are the people we need to be talking to. Not yelling at or calling names…but seriously speaking to in real efforts to make positive changes.
To listen to each other. To reach out.
Jimmy Fallon had a great bit on his show called Common Ground in which both Republicans and Democrats on the street were asked what they both liked and didn't like and in that brief moment they found that they did have something in common, they shook hands, laughed and even hugged. It was just a little moment but I found it touching and true.
Continue reading The Peace Pebble…
Share